Who's afraid of Ester Krumbachová?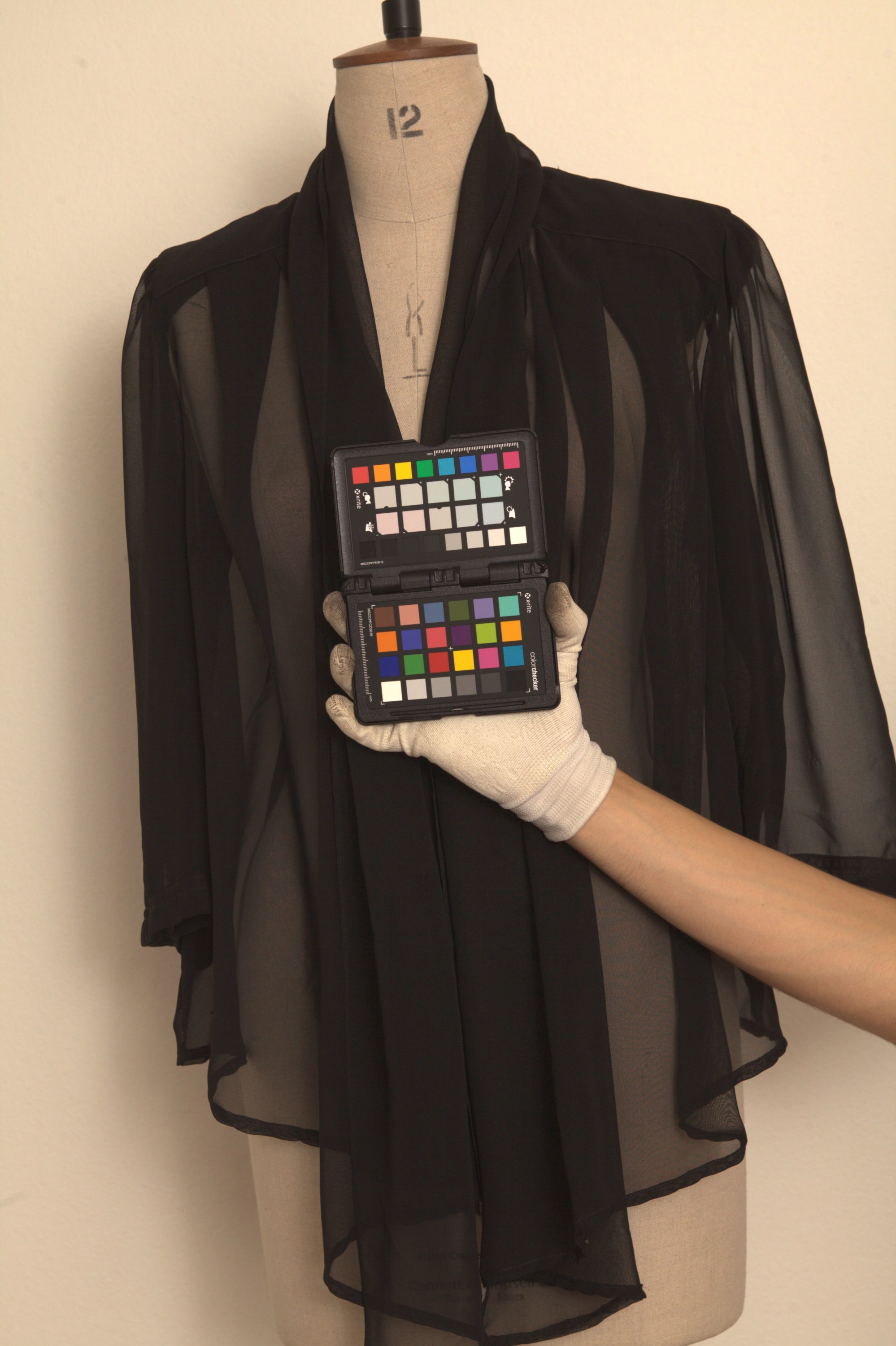 Who's Afraid of Ester Krumbachová?
Program led by curators Ruth Noack and Jesse Jones and guest Pádraic E. Moore.
Although Ester Krumbachová is recognised as one of the key cultural figures in the Czechoslovakia of the 1960s and 1970s, her independent work is surprisingly little known. The festival will feature the one film she directed herself, Vražda Ing. Čerta (Killing the Devil, 1970), a proto-feminist work about a woman who starts cooking for "the Devil" and ends up killing him. Its program, created by curators Ruth Noack and Jesse Jones, invites "partners in crime" from the ranks of artists, film theorists, and curators to this screening of Vražda Ing. Čerta in order to contextualise Krumbachová's film from the contemporary perspectives of feminism, magic, and materialism. Through these collaborative interdisciplinary viewpoints, we are now beginning to give Krumbachová's oeuvre the necessary context for it to finally be seen – and be seen anew. These themes will be explored by curators Noack and Jones and their guest Pádraic E. Moore during this day of lectures, screenings, debates, and performances at the Ponrepo Cinema.  
Fatima's Letter, an avant-garde film from British filmmaker Alia Syed from 1992, and A Question of Silence, a 1982 feature film by Marleen Gorris, seem at first glance to not have much in common. Yet both films, likeVražda Ing. Čerta, represent the attempt to break free of the constraints of normative female sexual roles and to attain fulfilment and feel pleasure.
Lois Weber's silent film Shoes, from 1916, follows the dreams of a young worker whose relationship with capitalism is reflected in her suffering and desire for a simple pair of shoes. The film captures the class dynamic between feminine desire and the body,which becomes alocus of exploitation.  
Konec srpna v hotelu Ozón (Late August at the Hotel Ozone), directed by Jan Schmidt based ona novel by Pavel Juráček, is a Czech film from 1966 depicting a dark post-apocalyptic landscape in which women are the only survivors. Its themes of death and the regeneration of the world are connected with questions of existential feminism, and perhaps even the question of what feminism will look like at the end of the world.
The curated program Who's Afraid of Ester Krumbachová contributes to the debate provoked by Vražda Ing. Čerta about the nature of female desire and how far we will go to satisfy it.
Foreign contributions will be in English; the films will be shown in their original language with English subtitles.
The projections will be introduced by Pádraic E. Moore, Jesse Jones, and Ruth Noack.
11:00 / Vražda Ing. Čerta (Killing the Devil) / Director: Ester Krumbachová, Czechoslovakia, 1970, 77 min. For her directorial debut, Ester Krumbachová chose the battle of the sexes, which she treated – with humour and a strong dose of stylisation, using an intentionally fragmented narrative – as a "duel" between the host and her guest.
12:40 / Fatima's Letter / Director: Alia Syed, United Kingdom, 1992, 19 min. During a trip on the London Underground, the heroine of the film watches other travellers, and through a broad range of association, her own past comes back to her. In this film, British artist Alia Syed develops the theme of imagination as a tool of both self-reflection and social criticism.
13:00 / Break
14:00 / A Question of Silence / Director: Marleen Gorris, Netherlands, 93 min. Dutch director Marleen Gorris's debut is a drama about three women who kill an unknown man without even knowing one another. Against the backdrop of a crime plot, Gorris problematises the issue of justice and the means by which, and for whom, it is attained.
16:00 / Break
16:15 / Performance: Radost!! (Joy!!) – Kateřina Konvalinová, Viktorie Vášová A performative reading of one of Ester Krumbachová's unrealised scripts found in her estate.
16:45 / Konec srpna v hotelu Ozon (Late August at the Hotel Ozone) / Director: Jan Schmidt, 77 min. Nine women roam a post-apocalyptic landscape searching for other survivors. In the film, Jan Schmidt – together with the author of the source text, Pavel Juráček – reacted to collective anxieties like the threat of nuclear catastrophe, the disintegration of traditional social values, and intergenerational conflicts.
18:15 / Break
18:30 / Shoes / Director: Lois Weber, USA, 57 min. / live musical performance by Adéla Sobotková
American director Lois Weber – provocatively, for her era – combined drama with social and political criticism. In the urban drama Shoes, she films the story of a girl who attempts to break free of her existential trap, but all she has to hold onto are her dreams.
19:30 / Concluding discussion
Who's Afraid of Ester Krumbachová? is organised by Are | are-events.org and the National Film Archive and is supported by the Ministry of Culture, the Prague City Hall, and the CIT Crawford College of Art & Design. The program is part of a long-term project researching Ester Krumbachová's estate in collaboration with the Academy of Art, Architecture and Design in Prague, the Center for Contemporary Art Glasgow, Czech Society for Film Studies, the Film and TV School of the Academy of Performing Arts in Prague, the Arts and Theatre Institute, the Film Studies Department of the Faculty of Philosophy and Arts, Charles University in Prague, the National Film Archive and the Museum of Decorative Arts in Prague.