Conversation Piece IV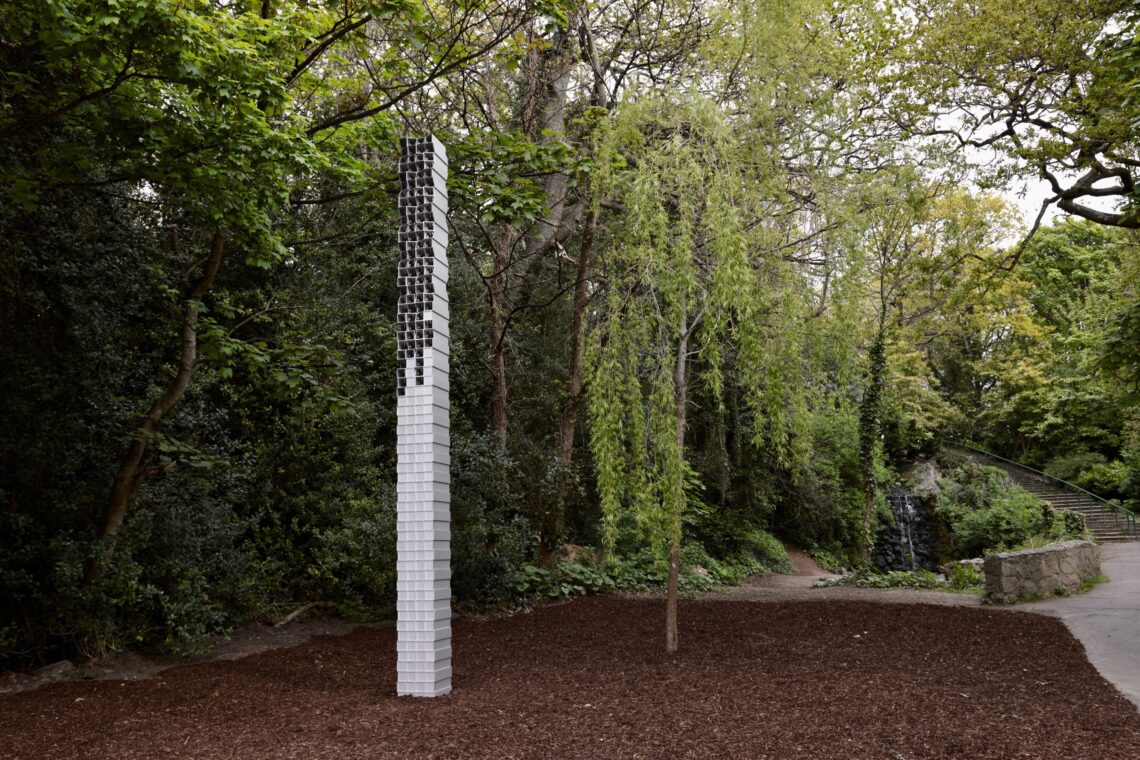 For the fourth in the Sculpture Dublin 'Conversation Pieces' series, guest curator Pádraic E. Moore  speaks with Corban Walker and Jessica Smith.
In 1976, the artist Lee Ufan wrote that "The condition that gives life to sculpture is the degree to which it can interact with the surrounding space and therefore liberate itself. Works of sculpture must be structures with many gaps that let in a larger world". The desire to create interactions between site and sculpture is a crucial aspect shaping Corban Walker's new commission, which reflects the  sylvan environment of Bushy Park Dublin.
This conversation will focus upon some of the vocabulary Walker has used in this sculpture and how it resonates with Minimalism. We will also consider the dramatic implications that site has upon the way in which a sculpture is viewed and interpreted. With a particular focus upon "Sculpture in the Expanded Field" we will explore some of the aesthetic and logistical implications of positioning sculpture in a public urban park and sculpture park.
Jessica Smith is the Director of the New Art Centre in Salisbury, Wiltshire, where she works together with the founder Madeleine Bessborough and Creative Director Simon Hucker. Jessica Smith has previously held positions at White Cube and Blain|Southern. The New Art Centre specialises in 20th and 21st-century sculpture, and represents the Estates of artists including Barbara Hepworth. The gallery was founded in 1958 in Sloane Street, London. The New Art Centre gave the first exhibitions to many Modern British artists and continues this approach to this day, exhibiting the work of emerging contemporary artists alongside British Art from the 1950s to the present day. Based at Roche Court, Wiltshire, for over twenty years, the New Art Centre was the first sculpture park of its kind in the United Kingdom. Modern and contemporary sculpture is sited in a 60-acre sculpture park. A changing programme of exhibitions is held in award-winning contemporary gallery spaces within the grounds. Visit www.sculpture.uk.com for further details and full listings of artists and artworks.
Corban Walker was educated at NCAD, Dublin, and since the mid-1990s has gained recognition for his installations, sculptures and drawings using industrial materials to explore philosophies of architectural scale and spatial perception. He has exhibited in museums and galleries – and realised important public art commissions – worldwide. Walker's work is part of numerous public and private collections, including the Solomon R. Guggenheim Museum, New York and IMMA, Dublin. He represented Ireland at the Venice Biennale in 2011 and received the Pollock Krasner Award in 2015. A member of Aosdána, the Crawford Art Gallery, Cork will present an exhibition of his work in 2022.