Egg Fight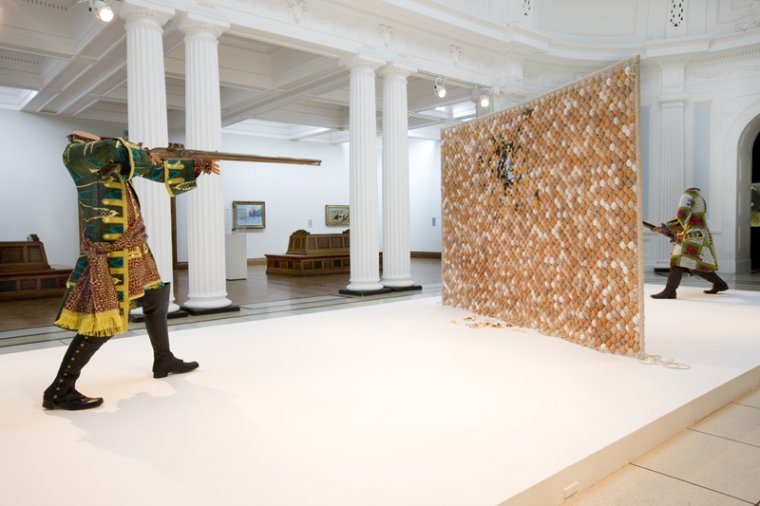 Commissioned by Dublin City Gallery The Hugh Lane, Yinka Shonibare has created a new sculptural installation, Egg Fight, based on themes developed in Jonathan Swift's Gulliver's Travels. The work refers specifically to lengthy battles between the fictitious empires of Lilliput and Blefuscu over the religious question of "egg-breaking" which in Swift's time symbolised the long series of wars between Catholic France and Protestant England.
In addition to this new commission, Dublin City Gallery The Hugh Lane is pleased to exhibit a new series of large-scale drawings, entitled Climate Shit Drawings.
Yinka Shonibare, MBE (b.1962) is a painter, photographer, filmmaker, and installation artist. His art is influenced by both the cultures of Nigeria, where he grew up, and England, where he studied and now lives. He has exhibited widely throughout the world, and was short-listed for the prestigious Turner Prize in 2004.