Novus Habitus Mentis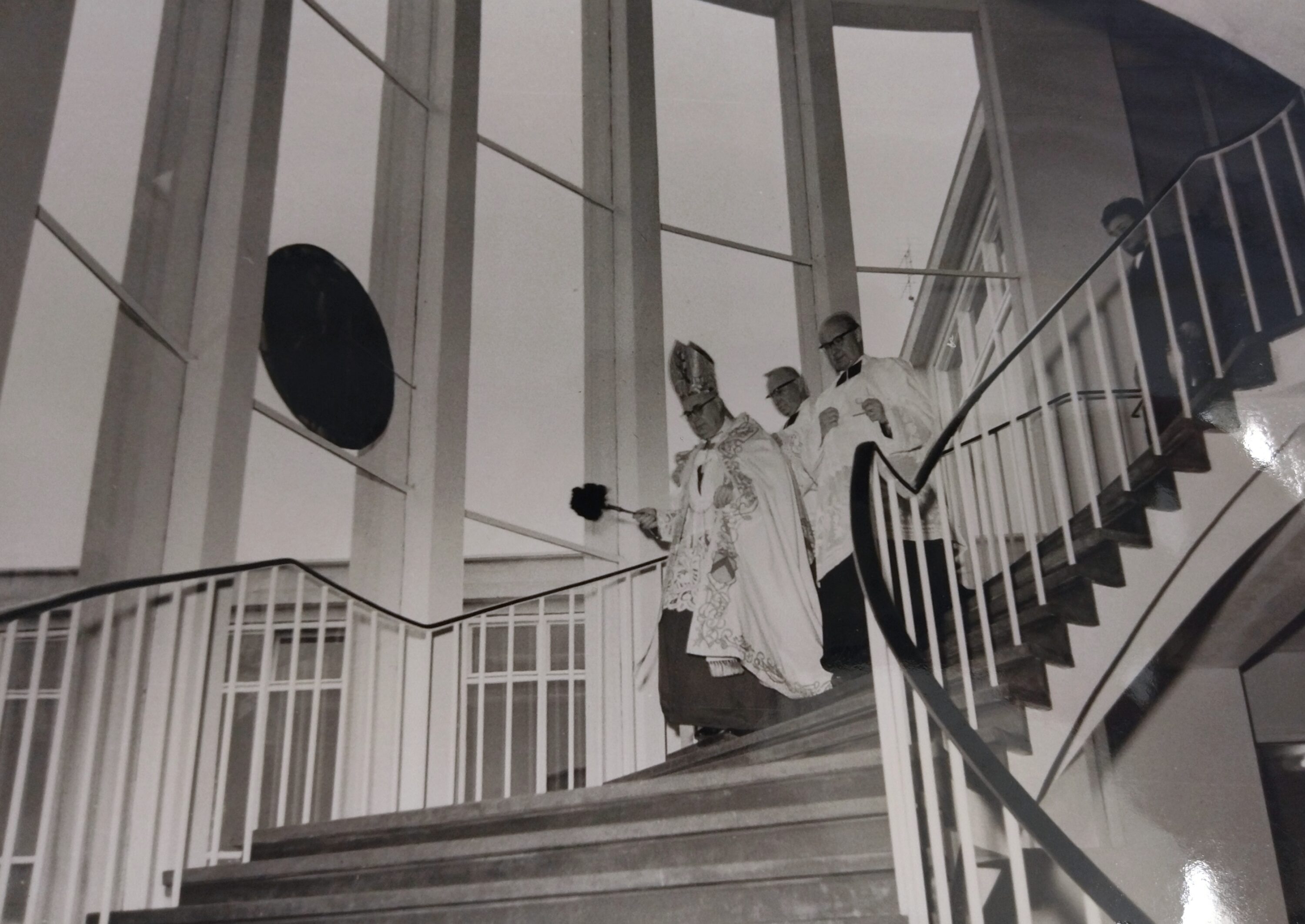 This symposium entitled Mediating a Rupture took place as part of We Turn Towards an Ending and Pay Attention, a research and exhibition project by Fiona Hallinan. At VISUAL, Hallinan presented the debut screening of a film work, Making Dust, and a sculptural installation, Fragment Meditation.
Hallinan's practice is marked by its collaborative nature. For this project, she worked with collaborators in a range of disciplines including visual art, music, filmmaking, and academic research to produce a portrait of the destruction of one of Ireland's notable ecclesiastical buildings: the Church of the Annunciation in Finglas, Co. Dublin. Once the second-largest Catholic church in Ireland, it was demolished in 2021 and will make way for a smaller church in the same location.
Moore's contribution to this symposium was a paper entitled Novus Habitus Mentis. This paper considered convergences of faith, aesthetics and ideology in the 20th century and focused in particular upon the staging of Catholic ritual in Ireland. Moore's paper argued that Irish ecclesiastical art and architecture possesses a distinctive vernacular and must therefore be valued and preserved.