Up on the Hill, Down by the River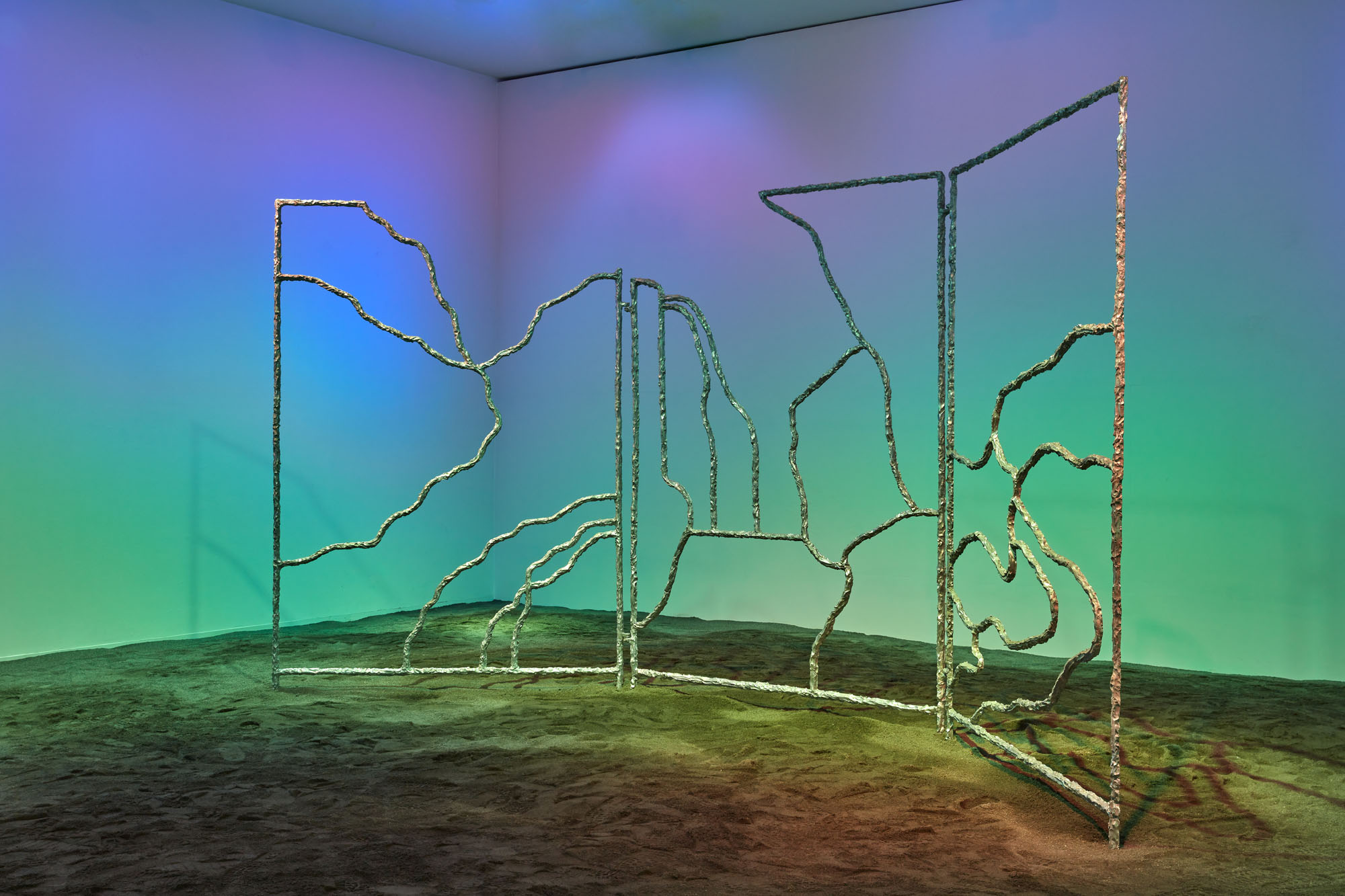 The new solo exhibition by Filip Vervaet  runs from 25 May in the Expozaal of the Warande. On the two levels of the exhibition hall, this sculptor creates both an over and an underworld.
Vervaet's work is a passionate plea for the survival of the ancient medium of sculpture. His work is consistent with a long tradition of sculptors such as August Rodin or Medardo Rosso. But his inspiration also comes from the wider field of the visual arts and exudes a contemporary character that also offers a glimpse of the future.
Vervaet has developed his signature style through a combination of materials, the interaction between two and three-dimensional elements and the merging of sculptural traditions and aspects from industrial and product design. He uses aluminium and bronze as well as glass with dichroic coatings and foils. He fully embraces the creative process by letting it show in his sculptures. His works therefore exude enormous dynamics. This is sometimes reinforced when he adds elements such as light, sound, water and air.
Most of the sculptures in this exhibition show traces of their creation process; one can often see how he forcefully pressed his fingers into the clay. Vervaet places the human being at the center of all his works. And although he is not present as an image, man is the measure by which he measures everything. In the artificial landscape here in the Expozaal, the visitor walks around among works that are roughly his own size. More abstract works are interspersed with works that refer recognizably to plants or other elements of nature. Works that emit immateriality are interspersed with works in which materiality is emphasized.
The exhibition will be opened on the 24th May with an introductory lecture by writer and curator Pádraic E. Moore