I Am the Cosmos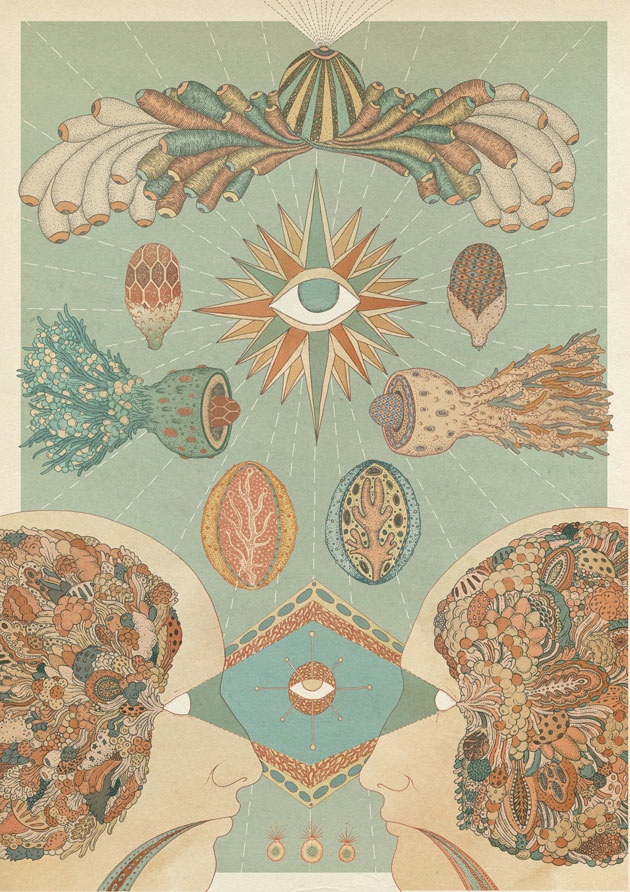 On September 4th, I Am The Cosmos perform a live set at Dublin City Gallery The Hugh Lane, to mark the end of the exhibition A Modern Panarion. The exhibition features work by six contemporary artists and resonates with ideas central to The Theosophical Society. A limited edition book, produced to accompany the exhibition, will be launched at this event.
 The book is comprised of texts by Rosa Abbott and Logan Sisley, exploring convergences between visual art and Theosophy, and an extensive essay by Pádraic E. Moore chronicling occult organisations in late 19th-century Dublin.  Beautifully designed by Peter Maybury, it also features illustrations by Katie Scott (one of which is seen above) and a new series of photographs by Dorje de Burgh.
 Operating within the realm of electronic music, the sound of I Am The Cosmos pulses with a synasthaesiac sensibility and their place in this exhibition is apposite. In the early 20th Century, several Theosophists investigated what they termed the invisible manifestations of music and posited that sound frequencies produced colours and forms that could be perceived via clairvoyant cognition. In an effort to combine science and spirituality, they posited that music is a vibrating ether; a universal current of divine thought, capable of transcending the critical mind and releasing unconscious energies.