Glowing in the Dark (again)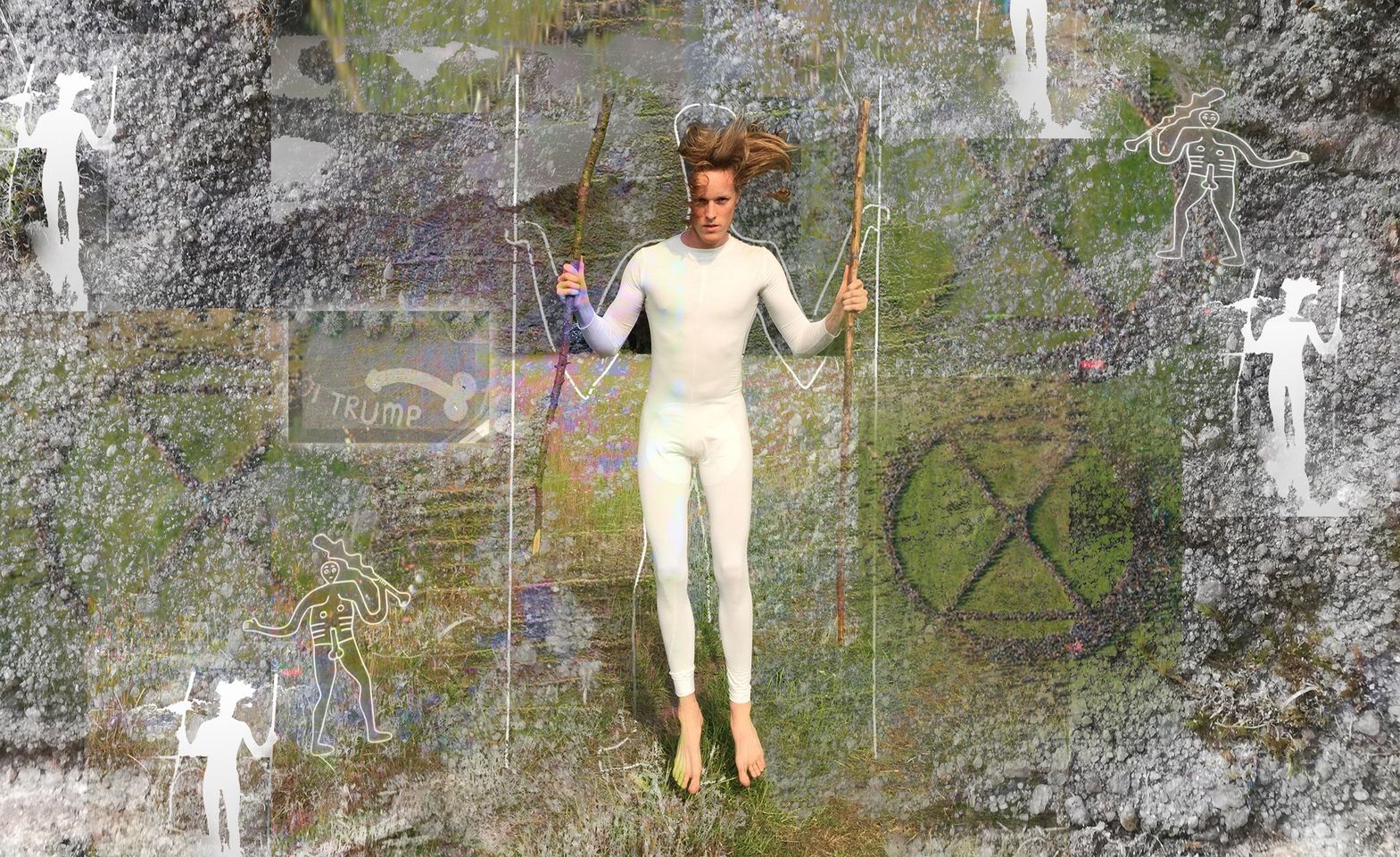 Orgonomics is a group exhibition conceived in response to theories postulated by the Austrian psychoanalyst and biophysicist Wilhem Reich (1897-1957). In particular, this exhibition focuses on orgone––the primordial energy Reich claimed to have discovered in 1939, the name of which is a portmanteau of orgasm and ozone. Initially, Reich's theories were rooted in psychiatry and Sigmund Freud's theories on the libido. The group exhibition was punctuated by a number of events of which this was one.
This nocturnal event consists of a collage of screenings, readings and live music performed for one night only in response to Orgonomics.  This stimulating event brings together diverse contributions from artists, some of whom are local and some from further afield. The event in two parts consists of a collage of readings and screenings that relate to the ideas of Wilhelm Reich presented by curator Pádraic E. Moore and Uncertainty Scenarios.
Uncertainty Scenarios is a collective experimental research project, initiated by Marjolijn Dijkman and Amélie Bouvier, that explores the ways people throughout history have tried to speculate, predict and anticipate the future and different attitudes that go along with this. Uncertainty Scenarios tries to become an artistic tool to grasp the 'futurity' that is already, and increasingly, a part of our present. For this event Marjolijn Dijkman and Antye Guenther will share ideas that relate to Orgonomics.
 The event culminates with a performance of S T O N E O R G Y; an interactive ritual music performance project by Jasper Griepink, supported by the inimitable Giek_1. This theatrical performance explores ideas of collective energy and the thresholds of transfer between one body and another.