Towards a Fertile Darkness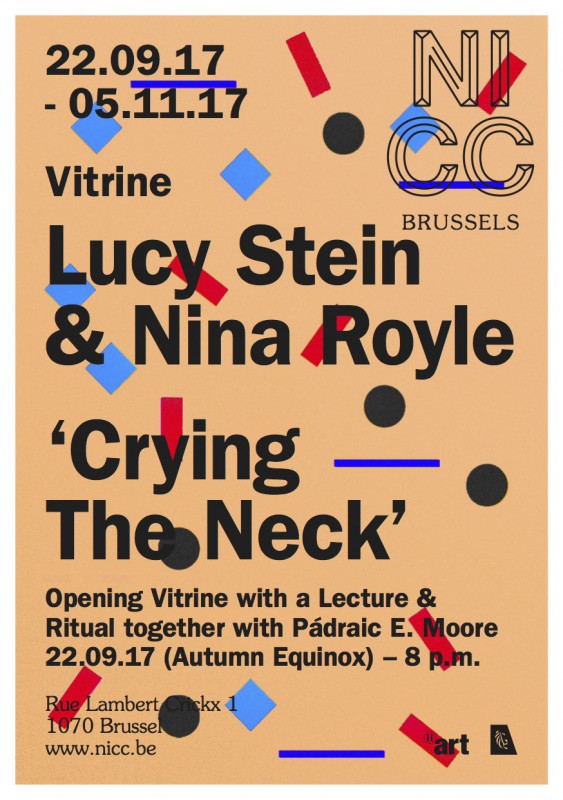 Crying The Neck by Lucy Stein and Nina Royle. Opening Event: Towards a Fertile Darkness  (together with Pádraic E Moore) 22nd September (Autumnal Equinox) at 19h  at NICC, Brussels.
The opening of this exhibition culminates in an event that is part performative PowerPoint, part equinox celebration and part psychodrama. 
During this event Stein and Royle will be joined by Pádraic E. Moore and each will share their research with attendees before sanctifying and activating the Mabon altar.