Vedere un oggetto, verdure la luce / To see an object, to see the light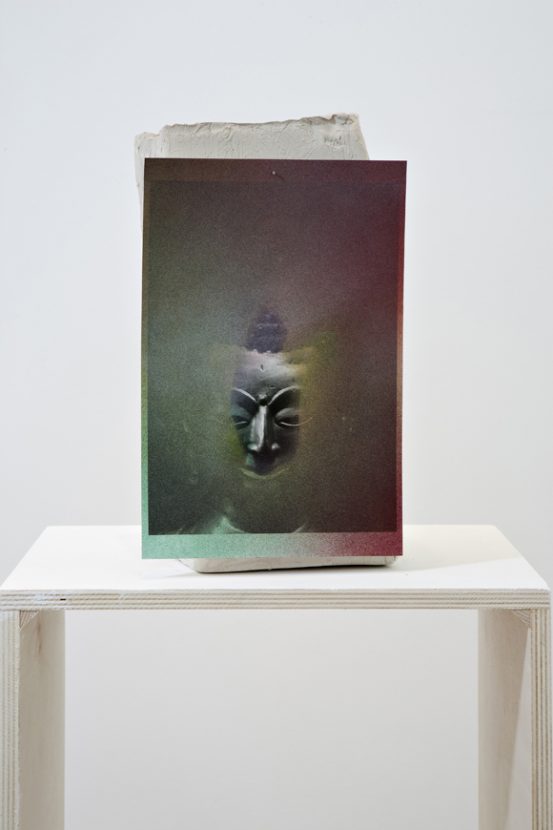 Vedere un oggetto, vedere la luce is an exhibition featuring work by a cross-generational group of Italian artists and thinkers, including fourteen current practitioners and several from the past—among them figures like Galileo Galilei, Alessandro Volta, Carol Rama, and Alighiero e Boetti—whose legacies both inform and enrich the contemporary works on display.
Taking into account its site at a stately palazzo among rolling hills and vineyards, the exhibition will suggest the mind of a fictionalized and somewhat eccentric collector at work. This invisible figure—composed, inevitably, from the amalgamated tastes and concerns of the exhibition's three curators—has amassed and arranged a selection of contemporary and historical artworks alongside objects from the scientific and natural world in a space that is at once a palace, a museum, and a laboratory.
An important touchstone informing both the curatorial methodology and conceptual content of this exhibition is Joris-Karl Huysmans's seminal 1884 novel À rebours. This literary work introduces the character of Jean Des Esseintes, an aristocratic aesthete who withdraws to a rural palace, intent on creating his own insular sanctuary of beauty and reflection. In Esseintes's hermetically sealed interior, the symbolic power of objects and their perception become a foundation for new forms of belief. Yet while Huysmans's novel elevates artifice to a kind of apotheosis, the objects and artworks on view at Palazzo Re Rebaudengo are more firmly rooted in reality. In this way, Vedere un oggetto, vedere la luce seeks to demonstrate that empiricism and wonder are not in opposition, but intimately intertwined.
At the exhibition's core is an exploration of the interdependent notions of light and substance. Light, though immaterial, allows for the perception of the material world; the interplay of light against solid objects—the moon, for instance, or a mirror—is essential to vision. Works that take light as their source material or subject matter will therefore be displayed alongside others that emphatically assert their objecthood. In this way, both the totemic quality of materials and the physics of pure perception are evoked in an immersive installation that revels in sensuousness while still questioning the scientific causes at its root. This approach suggests a doubled understanding of vision as the source of both comprehension and imagination.
The artworks, natural specimens, and scientific ephemera that comprise Vedere un oggetto, vedere la luce foster an atmosphere of evocative associations. Playing on flaws and ruptures in chronologies and typologies, the exhibition asks viewers to consider new correlations between objects that might otherwise remain entirely unconnected. In the gallery space, the dialectic between light and substance can become a starting point from which to consider intersections between science and faith, rationality and mysticism, and perception and belief. Vedere un oggetto, vedere la luce finds pleasure in these relationships, teasing them out to arrive at unexpected transcendence.
Vedere un oggetto, vedere la luce (To see an object, to see the light) is curated by Ginny Kollak, Pádraic E. Moore, and Pavel S. Pyś, participants in the 2011 edition of the Fondazione Sandretto Re Rebaudengo Young Curators' Residency programme, coordinated by Stefano Collicelli Cagol. Now in its fifth year, the Young Curators' Residency programme at the Fondazione Sandretto Re Rebaudengo aims to develop young curators' intellectual and professional capabilities and to promote Italian contemporary art worldwide. Every year three young foreign curators are invited to Italy for a four-month residency that culminates with an exhibition of Italian artists at Palazzo Re Rebaudengo in Guarene d'Alba.