Evidence of Grace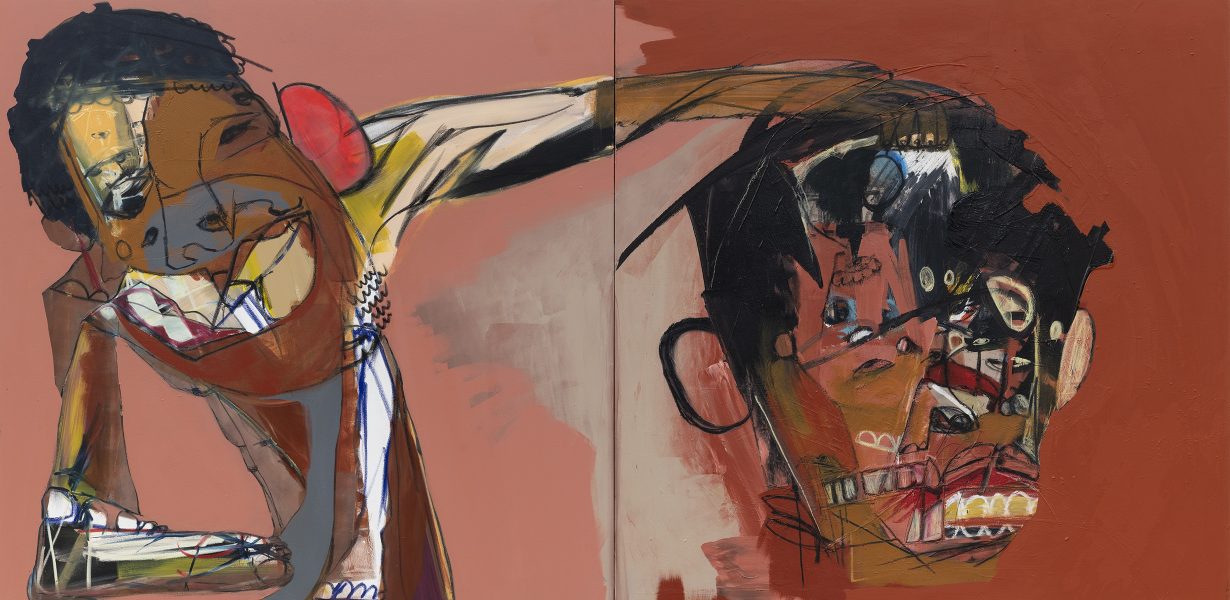 The Unapologetically Zealous Paintings of 'Bible Nerd' Genesis
The past decade has seen visual art enthralled with spirituality in its many forms. The most prevalent manifestation is in practices that draw on the trappings of occultism or refer to early-twentieth-century abstraction, itself shaped by an engagement with esotericism. These signifiers are inherently potent and would imbue almost any artwork with a certain frisson, yet the manner in which they are handled is often intentionally ironic. Artists pussyfoot around religious symbolism with measured detachment, ensuring that there is no risk of being mistaken for a true believer. For such commitment would transform the status of an artwork into a doctrinaire, creedal statement and expose its maker to the vagaries of a system that demands novelty.
In contrast to all this are the unapologetically zealous paintings of Genesis Tramaine; the output of one who wears their faith on their sleeve. The Southern Baptist beliefs of this self-declared 'Bible nerd' are the impetus for her work. Christianity was undoubtedly vital to the evolution of Western art in terms of patronage and content, but in recent centuries this coupling has produced little more than a surfeit of maudlin tableaux-vivants.
The Brooklyn-born Tramaine, by contrast, breathes new life into ancient, scriptural subjects, creating compelling images – Black figures built from vigorous tangles of brush-work, oil stick and spraypaint, with titles like Prodigal Son and Witnessing Grace (all works 2020) – that beguile even the most agnostic. Absent from any of the documentation of this show are the inscriptions that adorn the sides of almost all the paintings but which are visible only in profile. Some of these are psalms; others, eg 'God is not mad @ you today', evoke textspeak. The inclusion of these is a testament to the extent to which the messianic mission of spreading the 'Good News of Jesus Christ' is integral to Tramaine's process. The influence of Jean-Michel Basquiat's art brut is palpable here, while the dominant compositional formula – head/shoulders against radiant monochrome backdrop – evokes Francis Bacon's 1970s portraits. But these allusions are tempered by a vocabulary that is entirely Tramaine's own. Gestural flourishes in oil stick suggest catharsis and hint at visual glossolalia; the fruits of an ascended ecstatic state. Her use of colour is also striking; aside from a few flashes of ultramarine and azurite the palette is consistently organic and alluvial, underscoring the tenet that divinity is present in every earthbound being.
Genesis Tramaine: Evidence of Grace was on view at Almine Rech, Brussels 7 January – 27 February