The Temple of Psychic Youth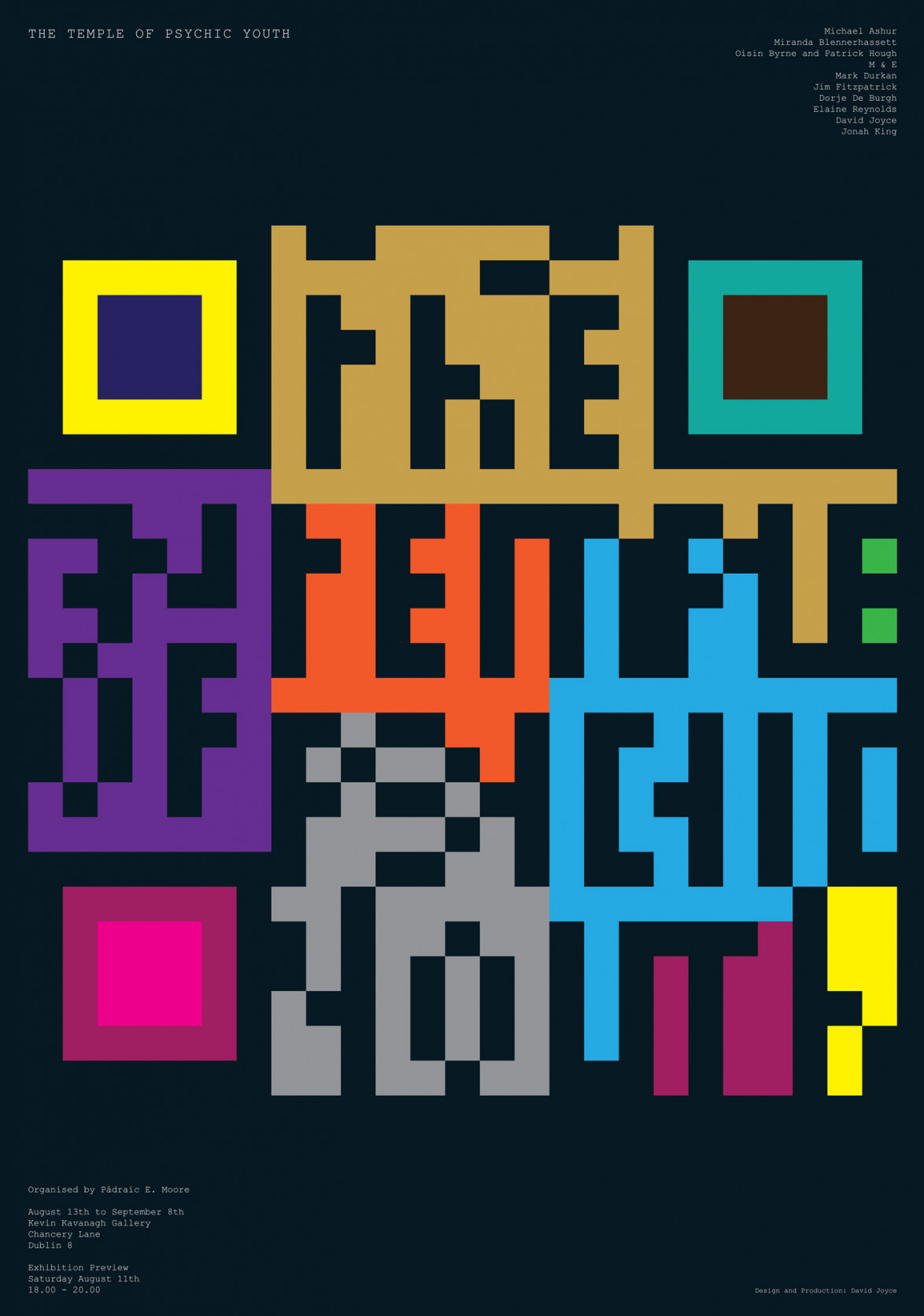 By perception we generally mean what the body is able to perceive; that is, the information discerned by the body of the world exterior to it. To be perceived, then, a sensation must pass through the body by means of a sensory organ – be that of the eye, ear, nose, mouth, or skin. That sensation is in turn filtered and interpreted by the mind. But what if the potential of human sense perception has not been fully understood or realised? It is this notion, the possibility of an extra or alter-sensory perception, that this exhibition wishes to address. 
Traditionally, human 'progress' has to date denied what might be termed instinctive, living, or imaginative perception, so that intellectual perception is permitted to dominate. And yet the most profound and important things can be felt and experienced, even whilst they shirk from comprehensive human expression. Visual art's vitality rests on its capacity to create and communicate knowledge and ideas via methods of communication which are often unwritten and unspoken. It speaks to a sphere of the psyche that quietly and unconsciously exerts an enormous influence upon our lives. Visual art thus stakes the claim to a site of pure mind/matter interaction.
The title of this exhibition derives from a fellowship of artists founded in 1981 who combined avant-garde cultural practice with modern day magick. Though the exhibition is not affiliated directly with the original fellowship, it is initiated in a spirit of sympathy to certain sensibilities of theirs; for example, their belief in a perpetual state of conditioning by which we are coerced ever further into self-restriction, into narrower and narrower perceptions of ourselves, our own importance, our own potential and experience. 
 Trained to ignore the evidence of our senses and experience, we feel guilt when confronted with sense-derived visions of ourselves as 'free spirits'… And yet subjective intuition activated through engagement with works of art is perhaps the most vital part of a persons' consciousness in that it constitutes the most valuable part of what each of us knows. It is information that shapes how we perceive the world and yet cannot be explained theoretically: it is impenetrably bound to that cognitive dimension of intuition and instinct. Conveyed by associating with people in shared activities and experiences, it is this on which the notion of the temple rests. The idea of 'exhibition-as-temple' is of course not new, but here the temple is one in which intuition and togetherness are key. Though the decision to bring the work together was largely intuitive, the works are unified in a synchrony of concerns and characteristics. Evident is the reference to religious or spiritual rites: more specifically the preoccupation with the sites of sacred rites or super-physical eventuality.
On a personal level, this exhibition has allowed me to elucidate the meeting point of often-divergent strands of research. Additionally, it presents the opportunity to mention the work of a constellation of artists who have never exhibited together before. But it must be stressed that the aim in organising this exhibition was not to make explicit the ties that bond magic and art. Nor was it intended as an oft-iterated commentary on New Age culture's omnipotence within contemporary art. The exhibitions' allusions to archetypal symbolism and invocation of rituals might suggest that it was motivated by the wish to declare art's value as a spiritual force in our secular society. In fact, the fundamental intention was simply to consider the power of non-verbal communication. The good will and collaborative enthusiasm I have encountered along this path have been wholly inspiriting. In short, this undertaking has allowed me to expand the circle of individuals whose work truly stirs within me the confidence to believe in something.   
    -Pádraic E. Moore, 2012