The Light & The Rock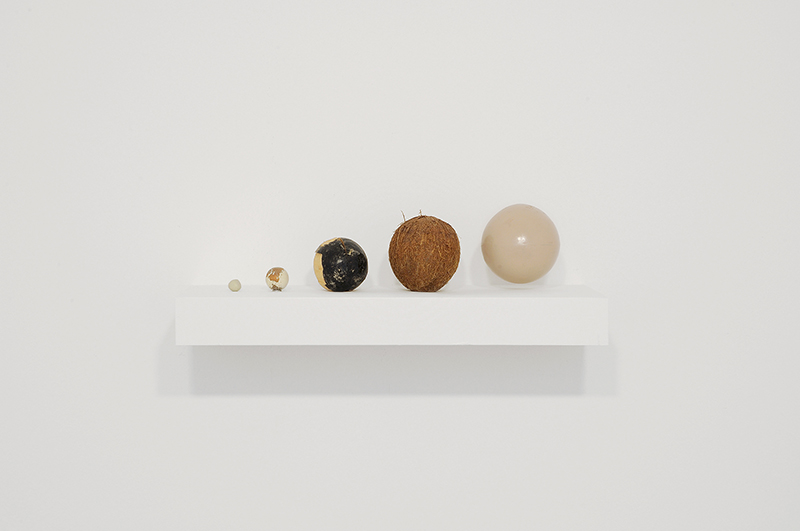 On Friday, 13 May at 9 pm, Nina Canell and Robin Watkins & Friends will realise the 'free-form lecture' The Light & The Rock at Kunsthalle Fridericianum. As guests, Padraic E. Moore, Ana-Maria Hadji Culea, Dieter Roelstraete and Rein Wolfs will take part in the experimental performance. In addition, Nina Canell will present her newly published vinyl LP produced in conjunction with her current exhibition Ode to Outer Ends. Alluding to the final passage of Gustav Holst's musical piece Neptune, the Mystic (1916), in which the composer used what may be the first conscious "fade-out", Canell installed a passageway with doors between two exhibition rooms of the Kunsthalle Fridericianum. On Canell's LP, as in Holst's original version, the score is intoned by a women's choir, with the "fade-out" produced mechanically by slowly closing doors. The transparent ten-inch vinyl record has been issued in an edition of 100 and will be available on the evening. 
ON ODE TO OUTER ENDS
The word magnetis was first applied to the loadstone by the tragic poet Euripides (480-405 BC). Pliny states that a shepherd, Magnus, was pasturing his flock on Mount Ida in Crete when the nails in his sandals and the iron tip of his staff became so strongly attracted to Earth that he could not move. He began digging to ascertain the cause and found a wonderful stone – which he called after himself.
Pliny, Historia Naturalis, 1507
The work of Swedish artist Nina Canell attempts to activate an intersection between humans, objects and events whereby a certain kind of material imagination might be articulated. Her installations posit themselves as testing grounds – imitating, misinterpreting or reinventing elements of the natural world – proposing intimate bonds in our existing as well as fictive vicinity.
With her solo exhibition Ode to Outer Ends at the Kunsthalle Fridericianum, Nina Canell pays homage to the inconspicuous, propelling the invisible and the tiny in order to upset the reliability of any finite form. A certain affinity for peripheral moves and transitions brings forth a group of sculptural works, which by way of accumulation produce modest material crossovers and complicates our conception of proximity and distance. Taking its cue from the last musical passage of Gustav Holst´s Neptune, the Mystic from 1916 (in which Holst supposedly conceived of the first intentional 'fade-out' in music), Canell has added a succession of doors between the two exhibition rooms of Kunsthalle Fridericianum's east wing. Holst's original score instructed a small female choir to be situated in a room adjacent to the auditorium, while the door was to be gradually and silently closed "until the sound was lost in the distance". By borrowing and attaching proximity sensors to Holst's mechanical prop, Canell's double-ended vestibule elongates the transition between the extremities of the rooms, indirectly bringing the viewer into that very space of transitory conversion which so often appears at the heart of the artist's objects and assemblages.
Her objects can be seen to apply their own logic of radiation in which electromagnetic shifts often act as deliberate happenings whether channeled through an array of crude conductors such as nails, cable-ends, bits of wire and scraps of metal, or discretely bypassing human perception all together. A kind of hidden affection seems to be at work, connecting human consciousness to objects and phenomena in an almost prose-like manner. The electromagnetic nature of thinking itself is a spry component in Canell's work, meticulously mapped in her comprehensive new work Impulse Slight (2011) as a pliant fluid, embodied by thousands of watermelon seeds. There is a dedicated principle in place, firmly embodying the assertion that "the form of a given thing is the outcome of the happenings it endures" – a position that places sculptural emphasis on conductive relations, shifting attention from its material aspect to that which is embedded or activated by a stream of occurrences.