The Museum of Ancient History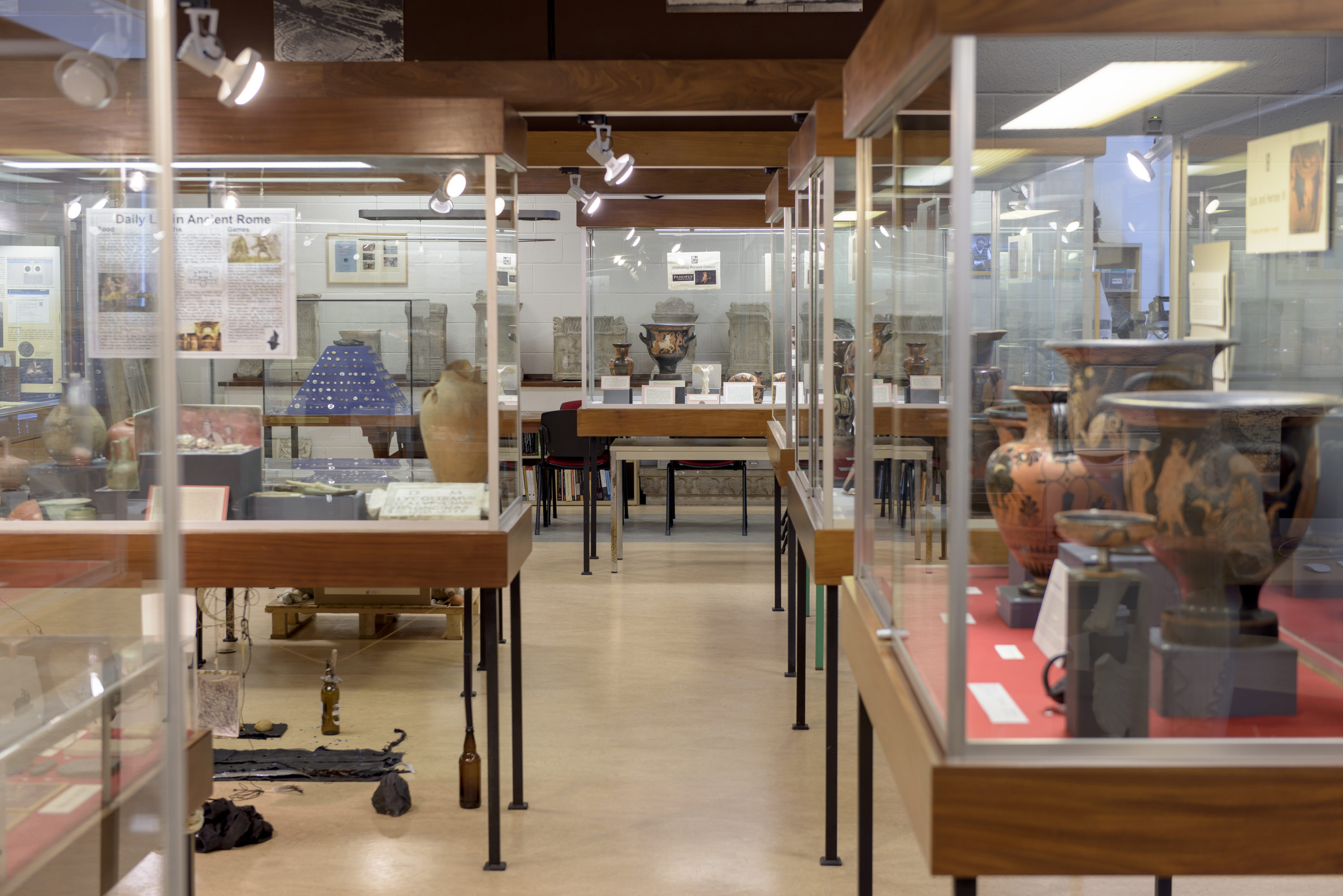 The Museum of Ancient History is a site-responsive exhibition that places artworks by six contemporary artists in dialogue with a collection of ancient artefacts from the Classical world. In bringing these two realms together this intervention raises questions around concepts of value, materiality and time. The exhibition encourages comparisons between the methodologies and techniques that visual art shares with other disciplines, particularly archaeology.
The site of this exhibition is itself something of an artwork, the legacy of western Antiquarian values displayed amidst twentieth century concrete. The museum is made all the more intriguing because of its location within the labyrinthine citadel of UCD, Belfield. While the museum has been here since the early 1970s when the university moved from Earlsfort Terrace, it was originally founded in 1910 by Henry Browne (1853–1941) – professor of Greek, keen classicist and Jesuit priest. From its inception the museum was shaped by Browne's desire to make the ancient world as tangible as possible. In a tradition that has continued to the present, he encouraged students to have a tactile relationship with artefacts and emphasised the affective, multisensory aspects of material culture from the distant past. While some of the contemporary artworks in this exhibition refer specifically to archaeology and excavation, others respond in a more subjective way to the atmosphere of the museum and the objects therein.