Now's The Time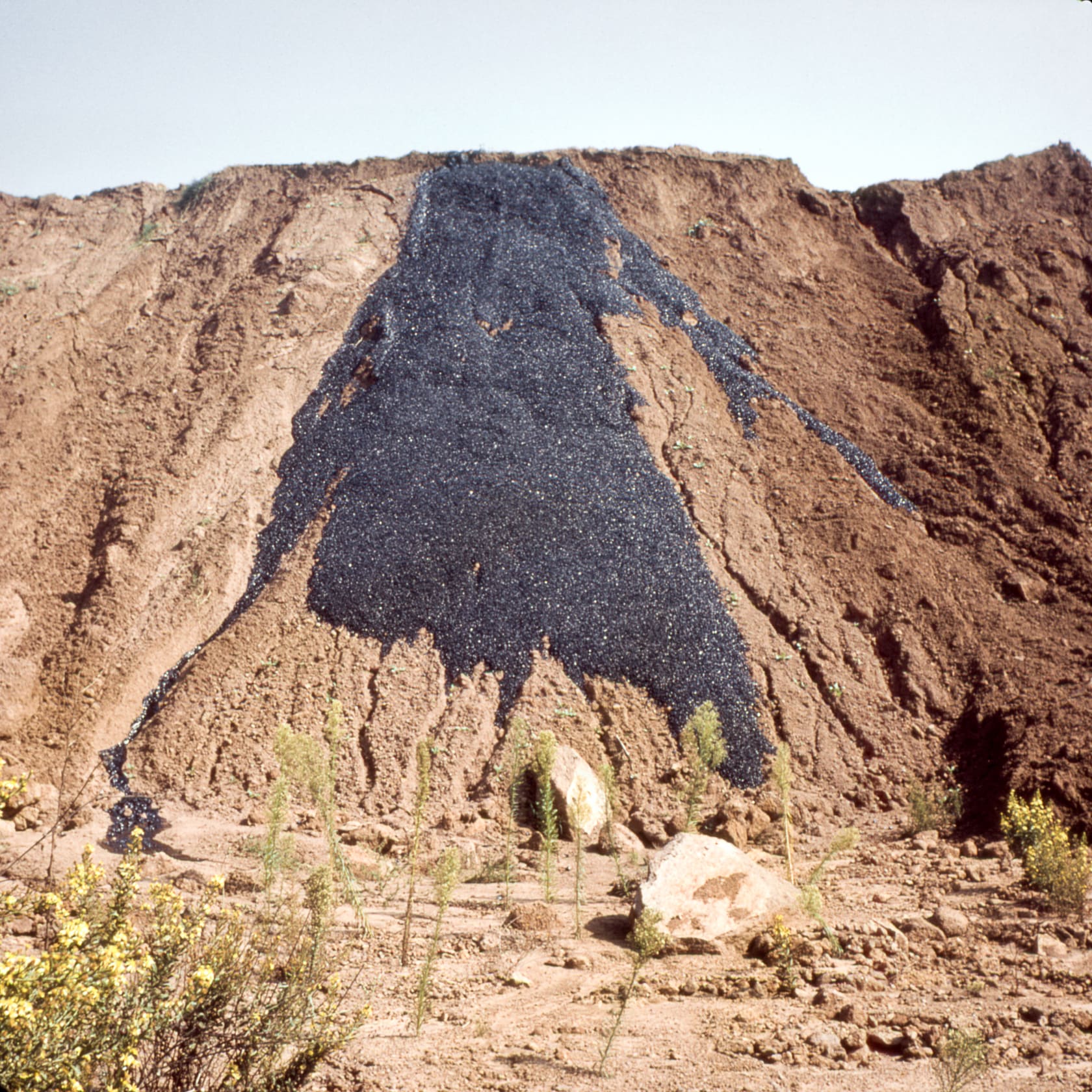 Now's The Time concentrates on a number of artists whose lives were cut short prematurely but whose work continues to exert influence upon artistic practice today. Artists featured include Piero Manzoni, Eva Hesse, Bas Jan Ader, Gordon Matta-Clark, Jean-Michel Basquiat, Keith Haring, Felix Gonzalez-Torres, Helen Chadwick, Michel Majerus, Martin Kippenberger and Jason Rhoades.
This exhibition at Dublin City Gallery The Hugh Lane provides the first opportunity to view work by many of these artists in Ireland. The Gallery's founder, Hugh Lane, died at the age of 39 but his extraordinary legacy continues to enrich the cultural life of Dublin. In the Gallery's centenary year Now's The Time provides an opportunity to assess the achievements of a diverse range of artists who created enduring work that continues to inspire and provoke audiences around the world.
A film programme on Sunday 8th February 2009 will include works by Gordon Matta-Clark and Robert Smithson. Programme as follows:
Spiral Jetty
The film Spiral Jetty is a "portrait" of Smithson's monumental earthwork of the same name at Rozel Point in the Great Salt Lake, Utah. Completed in April 1970, Spiral Jetty is an iconic earthwork and Smithson's most renowned piece. At 1500 feet long and 15 feet wide, Smithson's spiral of basalt rocks, mud, and salt crystals juts out from the shore and coils dramatically into luminous red water. The film documents the making of this earthwork, which has attained near-mythic status as it has disappeared and then re-emerged from the lake over the past decades. A voiceover by Smithson illuminates the ideas and processes that informed the evolution of the work, with allusions to prehistoric relics and radical notions of space, scale and landscape. 1970, 35 min, colour, sound 
Rundown
This short documentary entitled Rundown presents an overview of this those works by Robert Smithson that involved the pouring of viscous substances such as glue, asphalt and cement. A voiceover commentary by the artist helps explain some of his specific concerns in making these works, as well as elucidating his more general interests in entropy, geologic time, anti-form, the use of industrial materials, and the positioning of the artwork in the land as opposed to the gallery. Director: Jane Crawford. Producer: Robert Fiore. Editor: Alex Gunuey
1970, 35 min, colour, sound 
Mono Lake 
Featuring Super 8 film footage and Instamatic slide images of artists Robert Smithson, Michael Heizer and Nancy Holt as they visited California's Mono Lake in July of 1968; Holt edited this piece in 2004. Mono Lake candidly captures the young artists as they explore the haunting landscape of one of the oldest and most distinctive lakes in North America. Heizer and Smithson are heard reading facts about the unique ecology, geology and natural phenomena of this alkaline lake. The voiceovers are set against filmed images and snapshots of the artists within the uncanny beauty of the lake's environment. Smithson is shown collecting cinders from the volcanic hills on the lake's shores, which were used to make his 1968 sculpture "Mono Lake Nonsite." Mono Lake is a document of a unique natural environment, a "home movie" of the artists' 1968 road trip, and an intimate view of three seminal figures in the earth art movement as they interact with the Western landscapes that are so central to their work. 
1968-2004, 19:54 min, colour, sound 
The Wall
This newly assembled work is a rare document of a 1976 Matta- Clark performance in Berlin. The piece begins with the following statement: "In 1976, as part of the Akademie der Kunst and Berliner Festwochen exhibition 'Soho in Berlin,' Gordon Matta-Clark went to Germany with the intention of blowing up a section of the Berlin Wall. Dissuaded by friends from such a suicidal action, the result was the following performance." The film records Matta-Clark as he stencils 'Made in America' on the Wall, affixes commercial advertisements over graffiti, and has a run-in with the police. A remarkable record of a little-known Matta-Clark performance, this work is also a historical time capsule of a political and physical landscape that no longer exists. 
1976- 2007 15:04 min, colour, sound, 16 mm, video 
Conical Intersect
For the Paris Biennale in 1975, Matta-Clark made a major cut in two houses adjacent to the Centre Georges Pompidou in Les Halles. The cut, shaped like a twisted cone, was inspired by Anthony McCall's film Line Describing a Cone.
Camera: Bruno Dewitt, Gordon Matta-Clark.
1975, 18:40, colour, silent, 16 mm film on video 
Sous-Sols de Paris [Paris Underground] In French
In this film Matta-Clark explores underground Paris. The artist shows the complexity of underground spaces with scenes of architectural ruins, car parks, tunnels, ossuaries, cellars, crypts and basements in the Opera district.
1977-2005, 25:20 min, b&w, sound, Super 8 film on video 
Office Baroque
Matta-Clark made a cut in a five-story commercial building located in front of the Steen, a tourist spot in Antwerp. (On Matta-Clark's death shortly after, an attempt was made to save the work as a future museum of contemporary art, but the building was demolished.) This tape includes an interview with the artist. Interview with Gordon Matta-Clark in English.  1977-2005, 44 min, b&w and color, sound, 16 mm film on HD video
An illustrated catalogue with texts by Barbara Dawson, Lilly Wei and Padraic E. Moore is now available.