Catalyst Commissions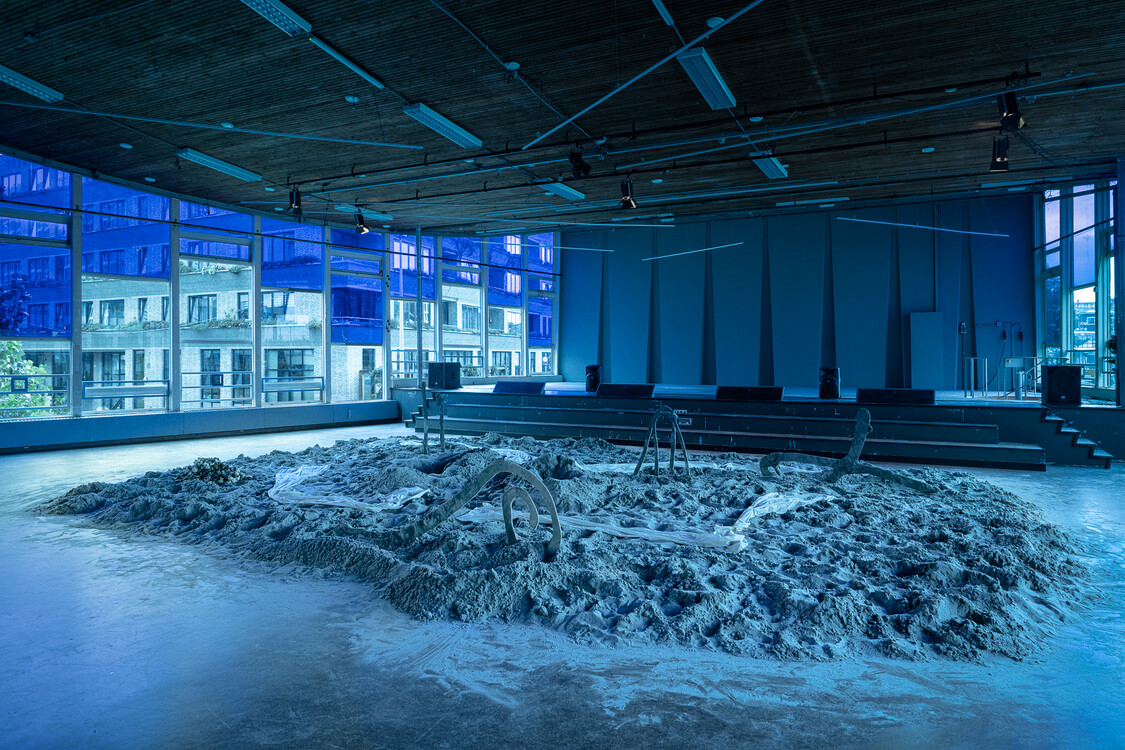 In 2022 De Appel partnered with Ammodo Fonds in the establishment of a new commissioning schema for artists and a mentor for emerging curators. Catalyst Commissions are focused on engaging one external curator a year to work as a guiding light for the Curatorial Programme (CP) cohort. In early 2022 Pádraic E. Moore was selected as the mentor to the curatorial programme at de Appel.
About the Curatorial Programme 
This unique learning platform founded in 1994 has established a track record of internationally recognized innovation in exhibition making and institution building. Each year a group of up to six participants, chosen for their potential to transform their field and the very DNA of de Appel, come together to learn from each other, from their advisors, from the rich context where they are immersed, and from the travels they undertake together. Their 10-month curriculum concludes with a jointly-organized public presentation – an exercise in making art public. The Catalyst Commission is intended to ensure 'good chemistry' in the process (curriculum) and the new potential to include a major commission of a new artwork within the final outcome/exhibition.
About the exhibition
super feelings breathes, moves, shivers, grows and expands. It sees, hears, smells and grasps. It is a living exhibition which stretches out its tentacles and feels around. Throughout Autumn 2022, Jota Mombaça, Paola Siri Renard, Thuy-Han Nguyen-Chi and Kate Cooper will take over de Appel's Aula. 
Nine months ago, on a misty January morning, the participants of this year's Curatorial Programme met for the first time. Melissa Appleton, Monika Georgieva, Ka-Tjun Hau and Chala Itai Westerman assembled in the aquarium-like auditorium of de Appel's current home, built in 1969 in Amsterdam Nieuw-West. Searching for a state of shared consciousness that enabled them to sense collectively and dream wildly, they submerged themselves in the writings of poets such as H.D., Audre Lorde and Diane di Prima. What would happen if the contours of a poem and those of an exhibition blur and eventually melt into one?  
The manifestation of this process is super feelings, a four-part exhibition, event programme and reader which unfolds throughout the autumn months of September, October and November 2022. The artists are each invited to contribute a ten-day episode during this period. They will colour daylight blue, create a landscape of sand dunes, dig up fossils, dive to the bottom of the ocean and deep into the human body. Each distinct phase is launched with an event in which the participating artists invite multidisciplinary collaborators for a performance, reading or concert to activate their episode.
Further information HERE.