Conversation Piece III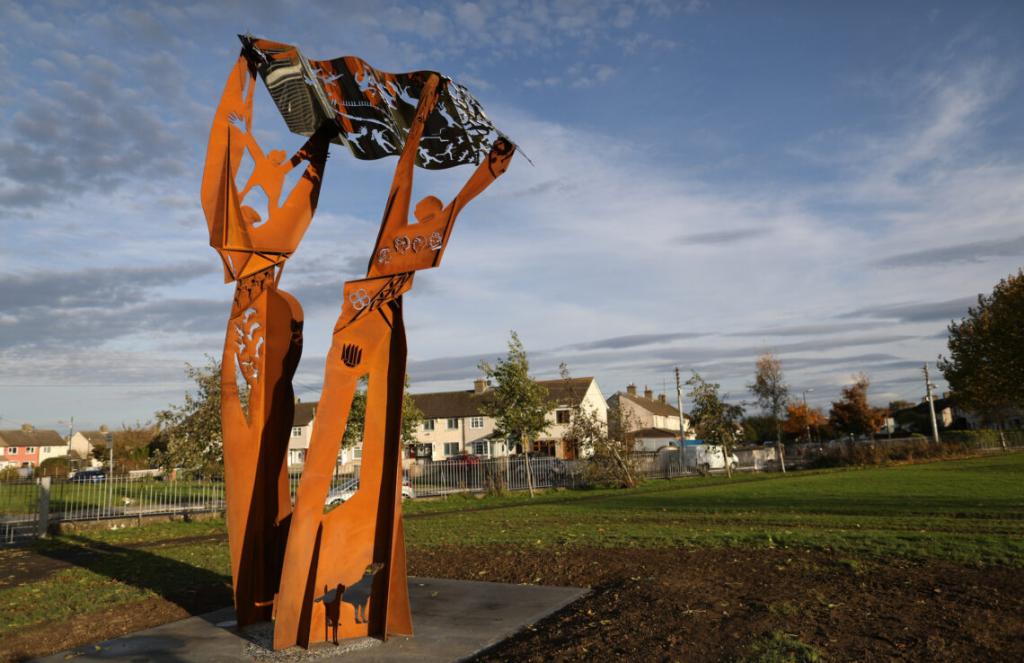 For the third in the Sculpture Dublin 'Conversation Pieces' series, guest curator Pádraic E. Moore chatted with Sara Cunningham-Bell and Silvia Mazzucotelli Salice.
This conversation addressed some of the processes involved in implementing socially committed art projects. We explored the potential of urban artistic interventions to create dialogue amongst local communities and touched upon the concept of 'New Genre Public Art' as coined by Suzanne Lacy in 1994.
Sara Cunningham-Bell studied at Edinburgh College of Art, where she received the Andrew Grant Award. Sara has undertaken many public art commissions, including for the Ulster University, Kingspan Stadium, DECAL, IRFU, The Mater Hospital, Victoria College Belfast, European Union Programme for Peace and Reconciliation, Bass Ireland, and the Centre of Theology and Philosophy. She represented Ireland at the Salon Grands et Jeunes D'Aujourd'Hui in Paris, Luxembourg and Japan, and a recent work, 'Towards Tomorrow' was short listed for the Irish Sculpture Concrete Award. Sara is represented by The Hamilton Gallery and her work is held in various public and private collections.
Silvia Mazzucotelli Salice is a cultural sociologist who carries out didactic and research activities with attention to the issues of material culture, cultural industries – such as art, fashion, food and design – sharing practices and their interactions with urban transformations. She holds a PhD in Sociology and Social Research Methodology from the Catholic University of Milan and a MA in Communication from the same university. During her PhD she was Visiting Scholar in the School of Art of the University of Washington in Seattle (USA). 
She currently works as Lecturer in Cultural Sociology at Faculty of Political and Social Sciences of the Università Cattolica del Sacro Cuore in Milan. Within the same university she is a member of the Board of Directors of ModaCult-Center for the study of fashion and cultural production and has a courtesy appointment in the Arts and Crafts Research Center. She is a member of the Editorial Board of the journal Sociologica published by the University of Bologna and of the book series Produrre cultura creare comunicazione, published by Franco Angeli.
The design and management of training courses in the field of Communication Management represent a significant part of her academic career. She is member of the Board of Directors of the Master in Communication for the creative industries (Faculty of Political and Social Sciences & Faculty of Psychology) in Milan and of the Master in Communication for the wine sector and the territory (Faculty of Political and Social Sciences, Faculty of Psychology) in Brescia. Moreover, she is also Director of the Master in Brand & Communication Management at Milano Fashion Institute.
Her research interests include, among other things, studies on the social construction of public space, on culture and regeneration processes guided by art and on the use of public art as a tool for urban regeneration.