Sparks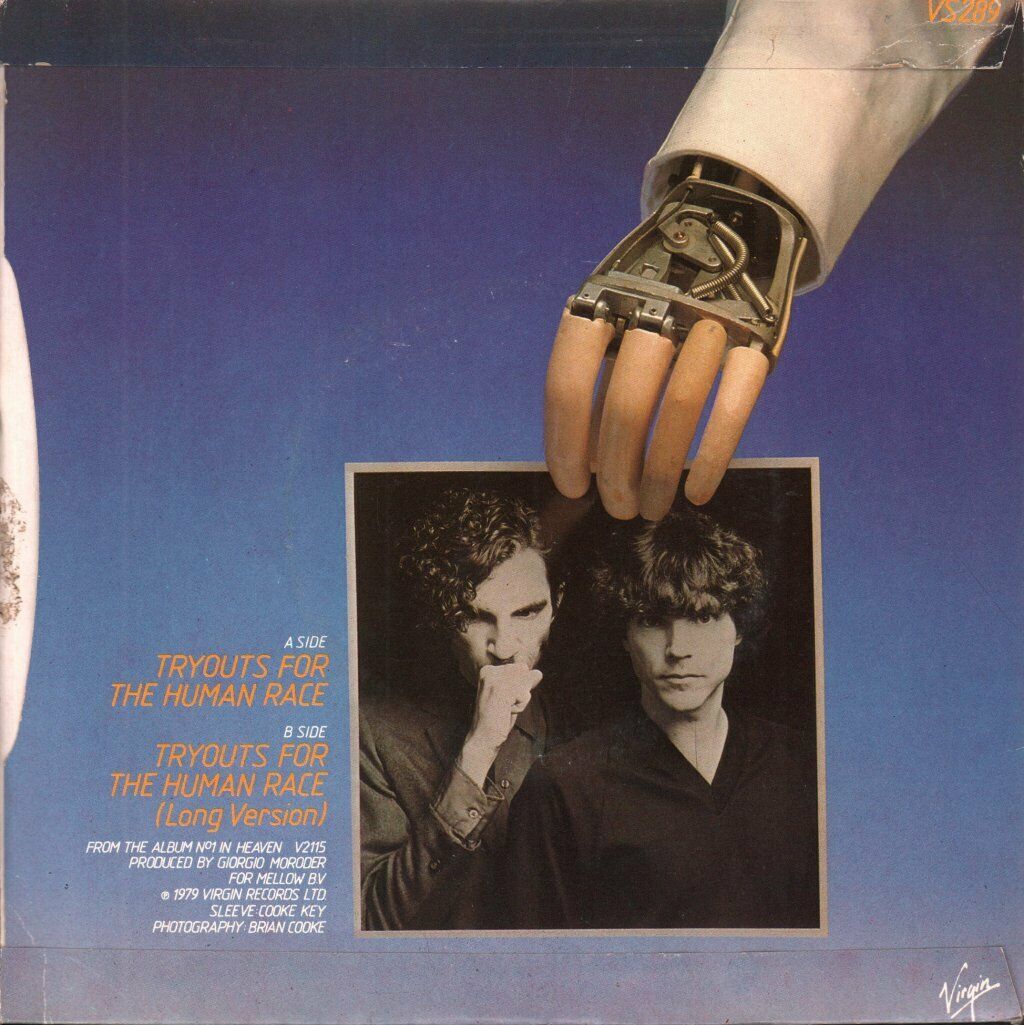 Pádraic E. Moore is a writer, curator and believer. Here, he delves into the self-created world of the experimentally-minded American band Sparks. There's a Spotify playlist to accompany this feature.
I had my first significant encounter with the music of Sparks a decade ago via their 1974 album Kimono My House. After a few seconds of hearing the theatrical gunshots on the opening track 'This Town Ain't Big Enough For The Both Of Us', I knew that I'd begun a life-long love affair with their magnificent opus.
Since that first epiphanic introduction I've endeavoured to explore the expansive oeuvre of Ron and Russell Mael. In doing so I've arrived at the belief that Sparks, more than any other band I'm aware of, are the epitome of the genre-defying act. Over the course of a career spanning four decades they've released 23 albums and undergone several major metamorphoses. The consequence of this is that their stylised sound and sensibility varies radically from album to album.
This can prove perplexing to one attempting to grasp what it is that constitutes the substance and the spirit of Sparks. Yet while there are chapters of the Sparks saga that aren't to everyone's taste these chameleonic fluctuations should be seen as symptomatic of a determination to constantly evolve.
While there is frivolity in some of Sparks' songs there's nothing frivolous about the audacious aesthetic decisions they've made in their attempts to find new ways of presenting their work. These decisions have been considered, precise and integral to their mission of pushing the conventions of musical genres as far as possible. While a tendency toward radical change characterises the music of Sparks there are also elements that have remained consistent throughout. It is these facets that make Sparks so special.
Foremost is their ability to lure one in with infectious hooks and melodies. Only repeated listening reveals the complexity of the incredible lyrics which, whether humorous, melodramatic or tragic, are always breathtakingly vivid. Their dexterity in fusing classic '50s tinged pop-sensibilities with a knowing sense of sophistication can be compared with that of early Roxy Music. However, Sparks never shed the epaulettes of avant-gardism like Roxy did. Moreover, Sparks were never willing to sacrifice aesthetic convictions for the sake of mass success- their integrity and resolute sense of adventure remains intact.
This is why numerous bands from New Order to Nirvana have lauded them and why they continue to be contemporary and significant. Another aspect of Sparks' material that has been consistent is their attention to detail in visual presentation. The lurid lime green sleeve for Kimono My House must be one of the best album sleeves of ALL time! Yet the exquisite artwork that forms the perfect counterpart to the aural aspect of their work never overshadows or obscures the most important thing: which is of course, the music.
In 2012 Sparks played their first gig in Ireland as part of their Two Hands One Mouth Tour. I was initially a little disappointed when several months before the gig I learned that while the band would be performing hits from their extensive back catalogue they would be doing so without any of the extravagant musical accompaniments that makes many of their tunes so overwhelming. Yet my disappointment was entirely unwarranted. It was in fact one of the most memorable gigs I've ever attended. The elimination of all extraneous elements revealed the essence of what Sparks truly are; brave and innovative artists who make complex, clever and, of course, catchy music that one can simultaneously dance, laugh and cry to.
Favourite Sparks Album:
No. 1 in Heaven (1979)
This was the first album Sparks worked on with Giorgio Moroder and the first time he had collaborated in this way with any band. The results are incredible and all six tracks on the album are astonishing. No. 1 in Heaven constitutes a radical departure from the classic Sparks sound that distinguished their work from the earlier '70s. The pulsating rhythms and arousing drumbeats that characterise this album constitute the perfect atmospheric soundscape for Russell's occasionally manic operatics. The album begins with a song about souls who long to be given life and finishes with a song that considers the music that will undoubtedly be heard when death finally comes. Everything else in between these two tracks is divine.
Favourite Sparks Songs:
It was always going to be an onerous challenge to select just give favourite Sparks songs when there are so many I love dearly. The following songs are those which have given me most pleasure and which I think represent the band at their very best.
'Amateur Hour'
Amateur Hour is taken from the matchless Kimono My House (1974). Kimono My House reached number 4. in the U.K. Charts (Sparks relocated to England having previously released two albums in the U.S. and were immediately embraced by a European audience) and the album is distinguished by its lush orchestral arrangements.
'Falling In Love With Myself Again'
These aforementioned lush orchestral arrangements are very much present on 'Falling In Love With Myself Again', which like the previous track is both complex and melancholic. Like several Sparks songs its weird waltz has a warped nursery rhyme quality. It also features features a bass masquerading as a tuba and a rather ominous sounding organ.
'Don't Leave Me Alone With Her'
From Propaganda (1974) Don't Leave Me Alone With Her exemplifies Ron Maels' writing ability and his penchant for including almost Wildean witticisms in his lyrics. Russell succeeds in conveying the hysterical fear of being left alone with A Hitler wearing heels: A De Sade who makes good tea. The climax of the song is a panic stricken crescendo in which he gets acrobatic with a heart-stopping falsetto.
'La Dolce Vita'
No. 1 in Heaven (1979) was released five years after Propaganda and sounds entirely different. While I adore all six tracks on the album I've a particular affection for 'La Dolce Vita'. The lyrics of Sparks songs have the capacity to evoke entire worlds – let alone the characters that inhabit them. Here, Russell (accompanied by a synth-choir) sings about one who lives a 'sweet life' of bitchy social interactions and parasitic affairs.
'Rock'n'Roll People in a Disco World'
The same ironic and eloquent insight is present in the fantastically titled 'Rock'n'Roll People in a Disco World'. A track taken from their 1980 album Terminal Jive. One wonders here if the lyrics are an indirect allusion to their own position in a mutable music industry which both championed and forsake them at various stages of their odyssey: Sparks made LPs. Sparks made real records, Sparks and a few bands make comebacks and "the rest sell shoes to all the other rock'n'roll people in a disco world".