From a Cosmic Drift Through Higher Prairie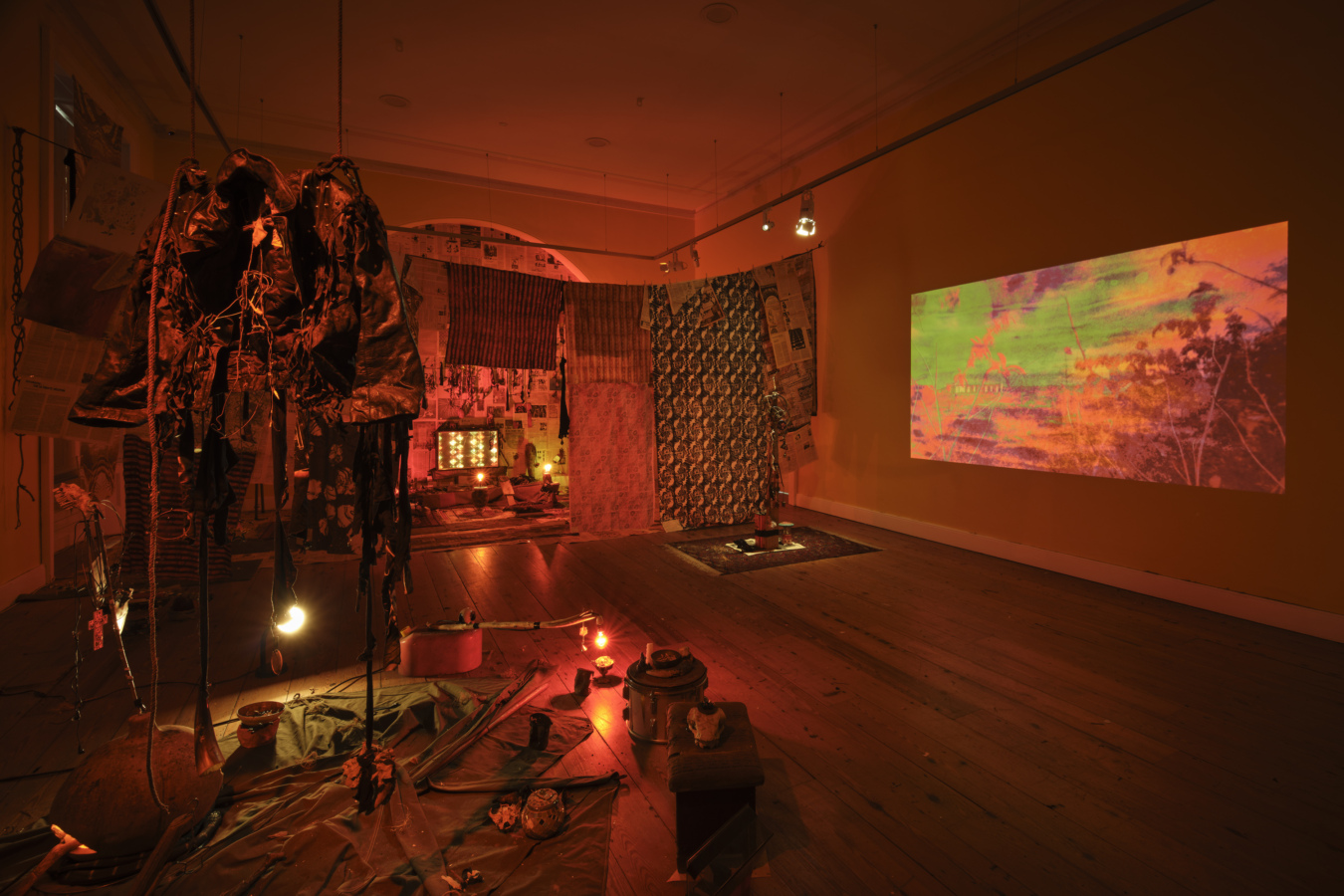 Richard Proffitt will be joined by curator Pádraic E. Moore for an in-conversation event at The Dock on Saturday 12th August at 2pm. Please join us in the Music Room as they discuss Richard's current exhibition From a Cosmic Drift Through Higher Prairie, an otherworldly, intimate, and immersive experience amidst the ghostly debris of psychedelia and alternative spiritualism.
"Richard Proffitt's work is representative of the major resurgence of interest amongst contemporary artists in visionary experiences, sympathetic magic and the occult. One might situate Proffitt's work as part of the same tradition as Austin Osman Spare or Joseph Beuys in which a crossover between the roles of cultural producer and shaman is central to one's position." Read Pádraic's 2016 essay, Psychedelic Suburban Esotericism, in response to Richard's work.