The Egyptian Postures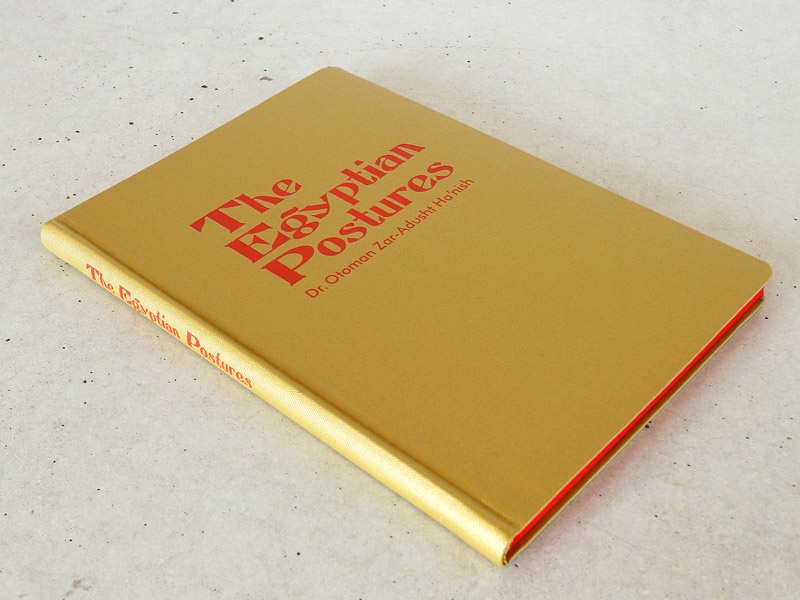 The Egyptian Postures by Dr. Otoman Zar-Adusht Ha'nish has been re-published with illustrations by Ian Whittlesea and an extensive essay by Pádraic E. Moore. This book is a guide to the advanced Mazdaznan exercises that Johannes Itten taught his students at the Weimar Bauhaus.
Often performed while singing or humming, the postures were intended to activate glands and re-channel internal energies, stirring the blood in ways that would contribute to the perpetual evolution of humanity. Although the Bauhaus is today best known as a school of architecture and industrial design its origins were very different and this event will combine an introduction to the book by Whittlesea and Moore with a discussion of occluded aspects of the history of the Bauhaus. Seoidín O'Sullivan is a socially engaged artist originally from South Africa with an active yoga practice. For this event O'Sullivan will demonstrate a series of postures and breathing exercises inspired by the Egyptian Postures for our contemporary times that might benefit future art students and pedagogues.
This event takes place as part of Dublin Art Book Fair: Art and Architecture Interwoven, sponsored by Henry J Lyons.