Physical Facts / Psychic Effects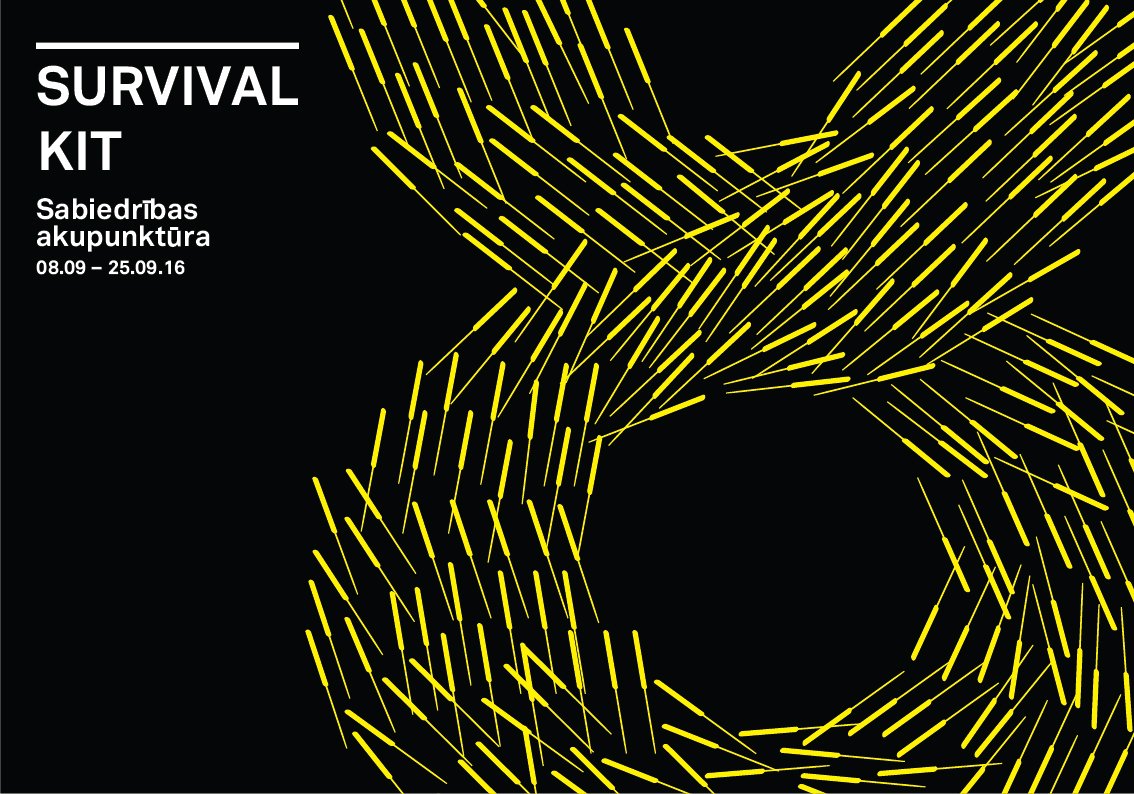 The international contemporary art festival SURVIVAL KIT was born in 2009 as a reaction to austerity caused by the economic crisis and has since continued to invite people to respond to changes taking place in the modern-day world and to reflect on various survival strategies. Every year the festival takes place at a different location – an empty building in Riga, thus manifesting its potential and the possible development strategies. This year, according to the thematic called Acupuncture of Society, the festival will address esoteric, spiritualism, mysticism and other non-traditional practices.
In the third week of the festival, the symposium Everything is in Everything will take place, where artist Lea Porsager from Denmark, art historian Elita Ansone, curator Pádraic E. Moore and others will participate. On 23 September Italian artist Chiara Fumai will host a creative workshop Technique of Sigilisation, whereas on the last day of the festival – 25 September – audiences will have an opportunity to meet the festival curators Solvita Krese and Inga Lāce.